Top
Mmabatho Grace Mokalapa
Recent Monotypes, 2022
Playing with forms has become a creative outlet for me. I use this process as a way of thinking and it has become an intuitive part of my process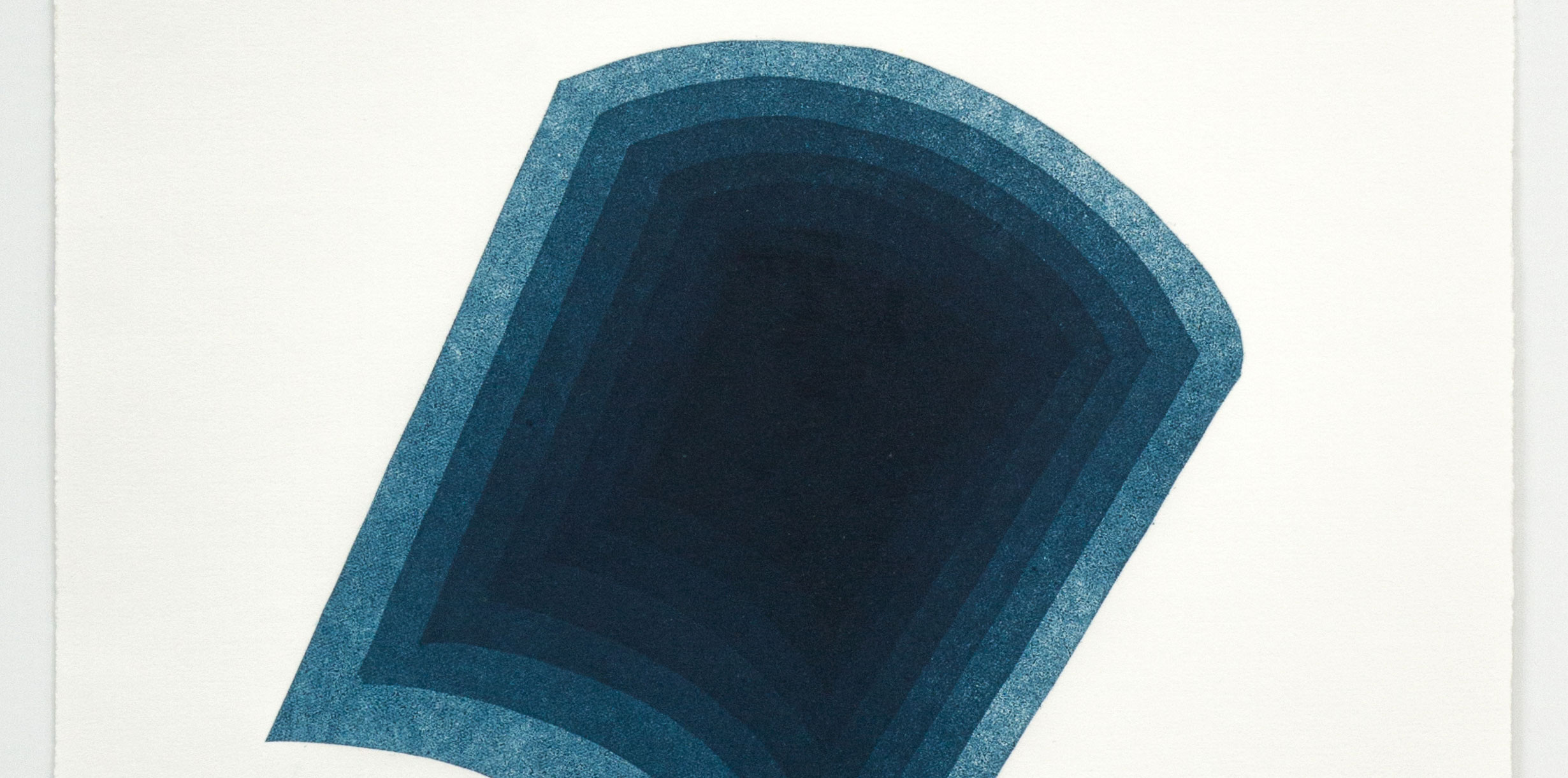 South Atlantic Press recently popped-up in Johannesburg for a residency with Mmabatho Grace Mokalapa at Victoria Yards. Mokalapa produced this series of six monotype prints.
'
After a long and stressful week, I wanted nothing more than to print. That may seem counterintuitive for some but printing really helps with managing my stress. Though printmaking can be quite stressful, sometimes, the help, support and guidance of two expert printmakers (Georgina Berens and Cloudia Rivett-Carnac) put me at ease, I was able to be as creative as I wanted to be. To add to that, the experience of printing at the onset of Spring, while all the blossoms were blooming at Victoria Yards, made the experience even more memorable.
I wanted to continue the printing series I did with South Atlantic Press. Playing with forms has become a creative outlet for me. I use this process as a way of thinking at times and so it has become an intuitive part of my process. Because of this, I was able to generate some forms that I wanted to explore, very quickly and with ease. In keeping with the same colour ink used in my previous work with South Atlantic Press, I was searching to create the experience of falling into the void in each piece.
Overall, it was such a lovely experience and I hope to continue working with such a lovely, hardworking and supportive team.'
— Mmabatho Grace Mokalapa, 2022
Mmabatho Grace Mokalapa was born in Soweto (1992). Mokalapa's interest in science, astronomy and philosophy since childhood is evident in her work. Mokalapa earned a Bachelor of Fine Arts degree from the University of Witwatersrand (2015) and later became a recipient of The Studio Bursary at Assemblage Studios funded by the African Arts Trust. She is currently working towards an architecture degree at the University of the Witwatersrand, Johannesburg.